Influential SAP S/4HANA ERP Cloud Solutions
Drive Innovation with SAP S/4 HANA Cloud ERP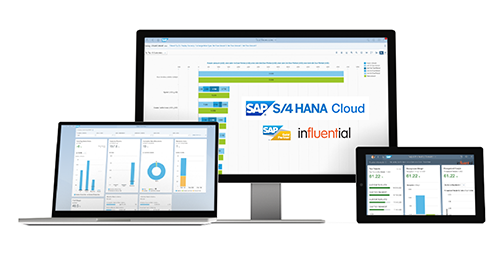 The ability to react quickly and purposefully to changing market conditions is the first step in kick-starting your business agility.
At Influential, we believe that targeted information is the key to ground-breaking innovation.
Of all the tools available SAP S/4HANA ERP Cloud and On-Premise solutions stand out for their integrated and real-time view of your business processes.
---
We are trusted Certified SAP Gold Partners. Our teams in London, Maidstone and Glasgow deliver a comprehensive suite of S/4HANA ERP Services, Licences, Consultancy, Support & Migration Services for products including:
S/4HANA Public Cloud | S/4HANA Private Cloud | On-Premise S/4HANA
---
At the Forefront of Digital Transformation
Over decades of experience, the Influential team has found many enterprises with IT infrastructures so complex that they prevent digital transformation. Recent studies show that corporations spend as much as 69 percent of their IT budgets on operations, while only 24 percent is spent on fuelling innovation. That deficit leaves them at a disadvantage.
---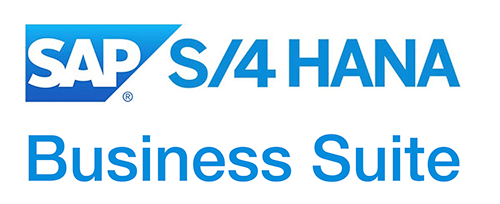 The S 4 HANA Business Suite is the next generation of SAP business tools. Its powerful capabilities allow your business to optimise existing processes and identify new services that give you the edge in the rapidly shifting economy.
---
Influential's experience as an SAP gold partner has given us the technical ability to assist you in the planning of a smooth, effective transition to SAP S4 HANA ERP. Our areas of expertise include:
Join Our Host of Respected Clients
Whatever the size or nature of your business, Influential has the expert knowledge to deliver outstanding results. Some of our clients include:
Large household names in the private sector, such as John Lewis, Informa, Addison Lee, Thyssen Krupp, Centrica, Pret a Manger, House of Fraser, Lloyds Banking Group, Gatwick Airport, Bloomsbury, and One Savings Bank
Public sector organisations such as HM Treasury and the Insolvency Service, as well as a number of NHS trusts, universities, councils, and housing associations
Smaller companies, often within the local areas of our Kent, London, and Glasgow offices
Complex project delivered… energy in spades, can-do mentality and passion… a pleasure working with them 
It has been a refreshing experience and I would not hesitate to recommend you and the team 
I know why your clients expand their relationships with you: it's all down to excellence in execution 
Why Choose Influential's SAP S/4 HANA Consultancy?
In a word, "trust".
Trust that we will do a good job. We've successfully delivered thousands of projects for hundreds of customers, and have the experience and desire to do the same for you.
Trust that our pricing will be competitive. As well as offering a high-quality service, we do so within a competitive pricing structure to maximise the ROI for your project.
Trust that we will care. As a privately owned IT company with countless satisfied customers over the last 25 years, everyone at Influential is dedicated, passionate, and engaged with each and every one of our customers.
Trust the Influential BusinessObjects Consultancy team today in the knowledge that your project will be in good hands.